dominique + serena is a multidisciplinary architectural studio founded by Dominique Hauderowicz and Kristian Ly Serena. We are especially interested in the social potentials of architecture and the build environment.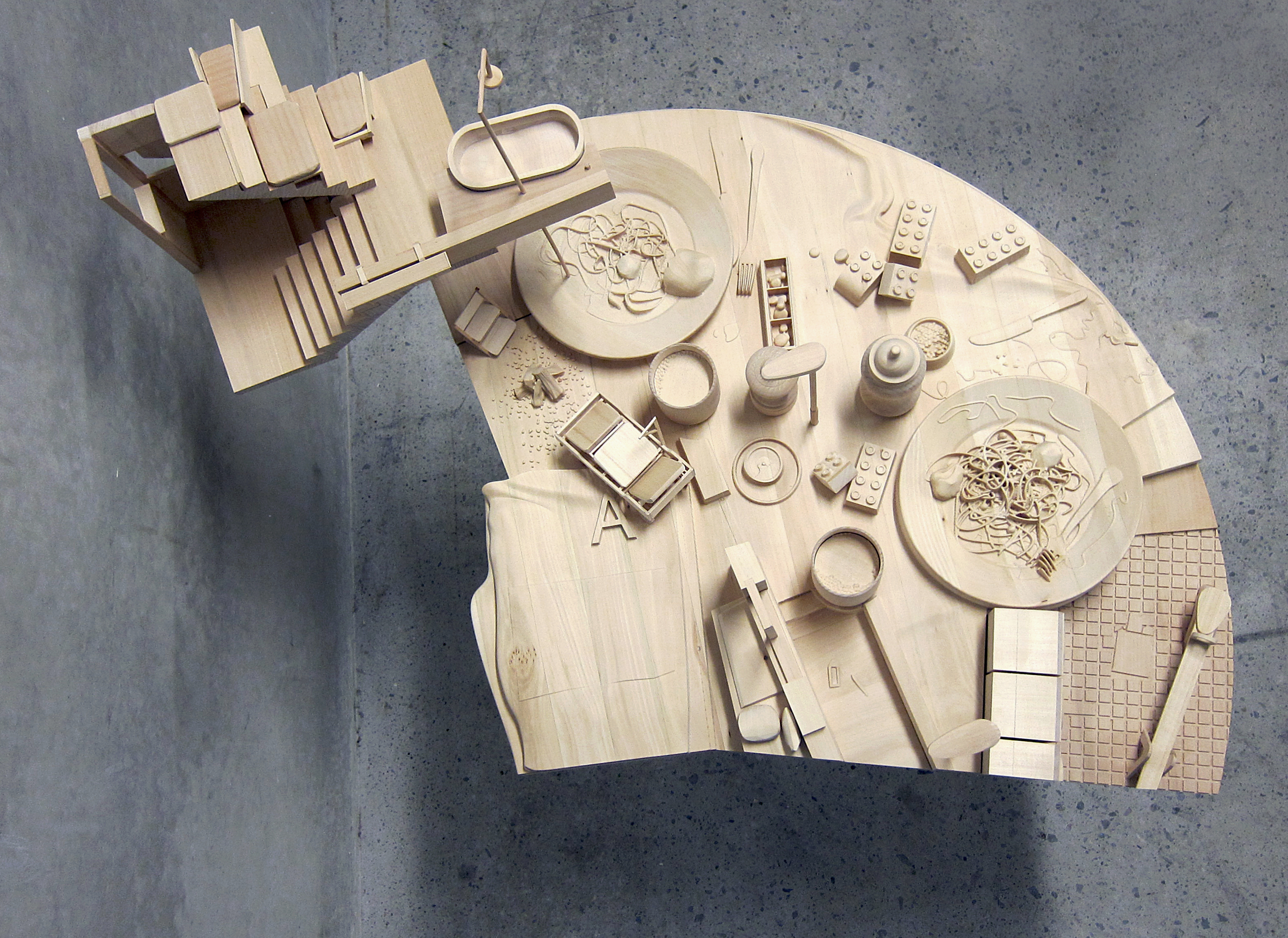 Enough: The Architecture of Degrowth was the theme for the 2019 Oslo Architecture Triennale investigating the future of architecture in which economic growth and monetary value is no longer central:

"For the last two centuries, the engine of architectural production and the basis of societies around the world has been the pursuit of economic growth. The desire for infinite growth has forced aside common and ecological goals measuring acts of culture and community as mere bumps in GDP. Yet the limits to this paradigm have become abundantly clear. As equity, wellbeing and non-monetary measures of prosperity falter, rising sea temperatures, extreme weather and other indicators of climate breakdown converge on the conclusion that the days of growth's predominance are running out". (OAT program)

The studio's contribution to the main exhibition of the Triennale, The Library, is an installation that centers around the theme of the potential future of the Scandinavian welfare state, its institutions and role in the urban fabric. The installation envisions a new landscape of care in the degrowth society, where care for the fellow citizen is no longer channeled through complex bureaucracy, - collected through taxation and shared by aid of centralized institutions - but instead a kind of care that occurs directly between people, aided by spaces that facilitate continuous and obligating contact between people. In this vision the institution takes on a different form.

A New Theory of Love
Installation for
The Library,
Oslo Architecture Triennale,
Sverre Fehn Pavillion, National Museum,
Oslo, Norway, 2019
CNC cut and manually modelled wood,
Assistant: Beata Hemer.
Supported by: Nationalbankens Jubilæumsfond
Made at the Danish Art Workshops under the supervision of Ulrik Bebe. See
here ︎
for process description.
Exhibition photo by OAT / Istvan Virag
"A table left in the middle of a dinner. The tablecloth wrinkled with scattered toy blocks. Fragments of a facade can be seen — interrupted, cut open and penetrated. Lampposts dot the surface — reminders of a street now emptied of cars. At the edge, a stairway is inhabited anew: a bathtub hangs from a landing, sofas are built onto a flight of steps, a television flickers. Underneath, a re- furbished entrance frays the threshold to an apartment." Read more here.